Taking PKU Golike
Formula that can flex
PKU GOLIKE's premeasured packets can easily be mixed into meals and smoothies. And because the amino acids are coated, they won't add any unwanted flavors or smells.
Mixing for the first time?
Here are some tips to get the best result:
Let texture be your guide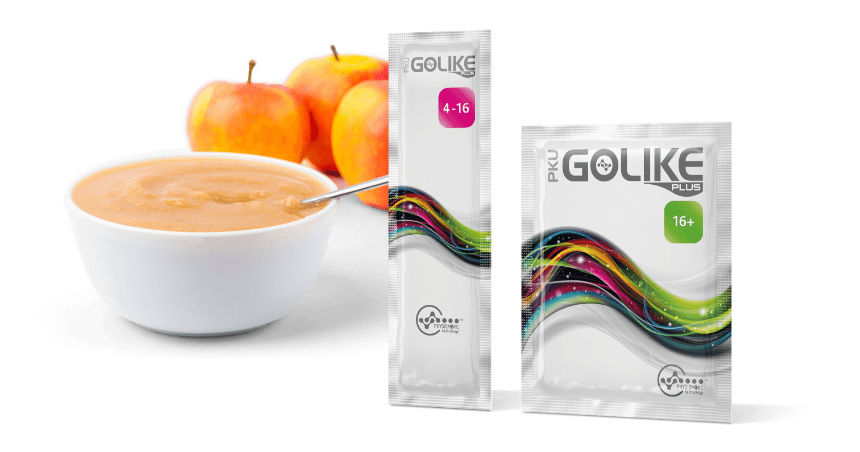 Since the granules, by design, aren't meant to dissolve, foods with texture—like applesauce or smoothies with seedy fruits—mix best.
Just like PKU GOLIKE's amino acids, take it slow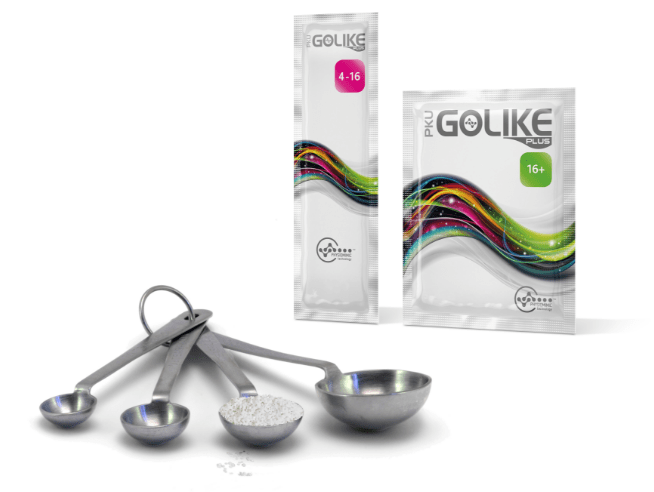 For your first few meals, mix in only 1 or 2 tablespoons. Gradually add more granules to each new meal until you're ready for the whole packet.
Consult with your metabolic clinician for guidance on how to use PKU GOLIKE.
Here are some other things to keep in mind to help you get the most out of your medical formula:
DO's
Mix with food that's room temperature or cooler. And eat promptly to make sure the special coating stays intact.

If you decide not to use the full packet, store in an airtight container and take the remaining granules within 24 hours once opened.

Store packets in a cool, dry place.*

Experiment until you find the foods you like to mix with!
DON'Ts
Don't add granules to hot food and drinks, or cook them: if you do, the coating that masks the flavor will melt.

Don't wait for granules to dissolve: they're supposed to break down in your gut, not in your meal.

Don't use a full pack in a very small amount of food, as it won't mix well.

Don't mix with water or juices. Mix with soft foods, smoothies, or room-temperature sauces.
*Keep below 77 °F and avoid moisture, direct light, and heat.
Need some kitchen inspiration?
The following recipes are a deliciously easy way to learn how to use PKU GOLIKE in the kitchen.
Fruity smoothie with PKU GOLIKE
Step-by-step PKU recipe!
Mediterranean roast vegetables with PKU GOLIKE
Step-by-step PKU recipe!
Mini cheesecake with PKU GOLIKE
Step-by-step PKU recipe!
Jack burger with PKU GOLIKE
Step-by-step PKU recipe!
Cream of butternut squash and potato soup with PKU GOLIKE
Step-by-step PKU recipe!
PKU GOLIKE is for use under medical supervision. Consult your metabolic clinician to determine which products are appropriate for you before making any changes to your diet.
PKU GOLIKE products in the US are for ages 4-16 and 16+ years.